Visit Mova Hair Salons in Virginia Water & Staines for The Best Platinum Blonde & Silver Grey Hair Colour
Fancy a new look this autumn? If you are in the mood for a change in hair colour, silver grey hair or platinum blonde are among the biggest hair colour trends of 2017.
When it's time to cover up those roots, this is best left to the professionals so you can trust your hair colour to the specialists. At Mova hair salons in Virginia Water & Staines, we have a talented team waiting to create the perfect blonde hair colour for you. We can also recommend the best products for your hair type. If colourful is what you are after, why not try #COLORFULHAIR from L'Oréal Professionnel. It is a brand new temporary hair colour which offers thousands of bespoke and personal colourful results. It is available in eight bright and brilliant intermixable shades. Whether you want soft Pink Sorbet or bold Hypnotic Magenta, the possibilities are endless when it comes to colouring your hair.
If you are new to hair colour or have not had your hair coloured for six months or more, please bear in mind that you will require a skin sensitivity patch test 48 hours prior to your hair colour appointment. Simply contact your local Mova hair salons on any of the numbers below.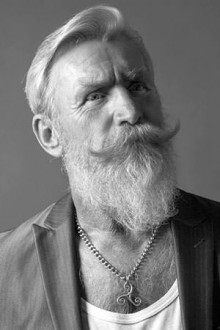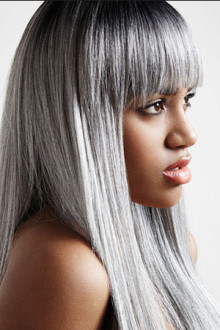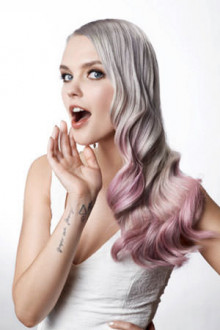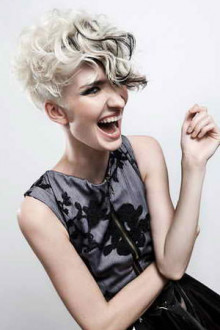 Which blonde hair colour is right for me?
Convinced that platinum blonde is the only colour for you? If so, our hair colour technicians at our hair salons can help find the perfect tone, from ice white to ash platinum, silver grey to platinum highlights. We are highly trained to assess your hair tone and natural colouring to work out which blonde might suit you best. So if the wide variety of blonde hair colours makes it hard to choose the right hair colour for you, rest assured we can help with that,
Get the look: platinum blonde hair
So you are considering going platinum? Great choice, however, do bear in mind there are a lot of necessary steps to achieve this dramatic look. Going platinum is one of the biggest hair transformations and unless your hair is blonde to begin with, going platinum is likely to take more than one appointment.
We will first lift your hair colour which is then followed by the bleaching process. Next step is to add a toner. Whether you are after an icy blonde, a blue hue or a silver grey hair colour, the best hair salons in Virginia Water & Staines will achieve this with their hair colour expertise.
Remember that bleaching hair requires professional help, so please leave it to us. We have a number of master colour experts who can help you achieve the perfect blonde colour for you.
Ice white blonde hair colour trend
A great hair colour that suits a lot of skin tones and styles is white blonde hair. It is a catwalk favourite and a major hair trend for 2017. If you're unsure as to whether ice white blonde hair is the right hair colour for you, speak to one of our team for a free hair colour consultation.
Silver grey hair colours
In case you haven't already noticed, the metallic silver hair colour trend is still going strong. Silver grey hair colour is a huge hair colour trend which comes in a range of shades from pale icy tones to blue grey hair colours.
Book a hair colour appointment at Mova Hair Salons in Virginia Water & Staines
No matter which hair colour you desire, our colour technicians can help you towards the hair you've been dreaming of. To book an appointment, simply give us a call on any of our hair salons below.