Short Hairstyles: Are You Ready For The Chop?
Do you think it's time to swap your long locks for a short, sleek look? Here at Mova Hair Salons in Virginia Water and Staines-Upon-Thames, we know how difficult it can be to say goodbye to your long hair, so we hope to answer all your questions about short styles to make your decision easier.
Areas We Cover
Staines
Virginia Water
Chertsey
Egham
Sunningdale
Ascot
Ashford
Shepperton
Sunbury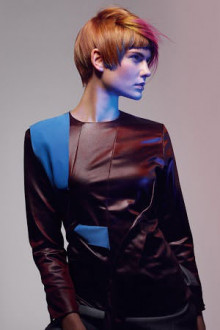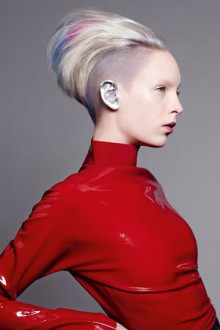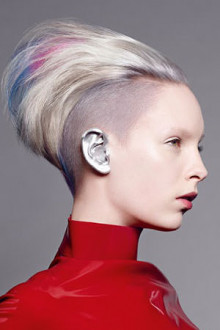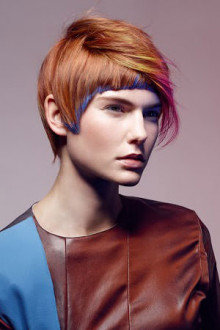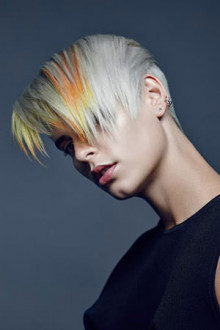 Will I look good with short hair?
Of course! There is a whole world of short styles for you to try, so you're sure to find a look that's perfect for you. If you book in for a consultation with one of our experienced stylists, we will consider your face shape, hair colour and hair type to help you find a short hairstyle that will leave you looking and feeling fantastic!
Will I be able to style my short hair?
Yes! There is no end to the list of styling options that will be open to you when you decide to go for the chop, ranging from braiding, to texturing, straightening or even a cool quiff! Super-short styles such as buzz-cuts give less styling opportunities, but why change what's already perfect?
Will my short hair be on trend?
With every runway and red-carpet brimming with cropped cuts, you can be sure that your short hair will be fashionable and timeless!
5 Reasons To Have Short Hair
1) Easy Styling
If you go for a short hair style at Mova, we won't just be cutting your hair – we'll be cutting back the time you spend getting ready in the morning too! You'll be out of the house and looking flawless in the blink of an eye. Even styling for special occasions can be done with minimal effort! With short hair, you'll be able to spend more time doing what really matters to you instead of battling with those long locks every day.
2) Wash and Dry in No Time
With a stylish cropped cut, you'll be able to say goodbye to spending hours on your hair routine – washing, drying and brushing can be done in no time! What's not to love?
3) Focus on Your Face
Turning heads will be easy with a short style that naturally frames your face and accentuates your makeup! If you go for the chop, people will be looking at you, not just your long locks.
4) Keep Your Cool
Feel cool but look hot with hair that won't leave you feeling over-heated in the sunshine. With summer fast approaching, short hair could be the perfect way for you to enjoy the warm weather!
5) Rejuvenate Your Hair
Banish those split ends with a short hair that's so healthy it can take on anything! Why not celebrate with a chic new hair colour? At Mova, we were Regional Finalists for the L'Oreal Colour Trophy 2018! Find out more about our acclaimed hair colour services here.
Book Your Hair Appointment at Mova Hair Salons in Staines-upon-Thames and Virginia Water
If you're now inspired to go for the chop, we'll be very happy to help you find the perfect cropped style. You can book an appointment at your local Mova salon by following these links. We look forward to seeing you soon.